Spicy Honey-Garlic Pasta
We know what you might be thinking – honey and pasta? But trust us, it's delicioso! Though you might be skeptical at first, you'll soon come to realize that the sweetness from the honey creates a perfect balance with the kick of flavor from the garlic and the red pepper. Buon appetito!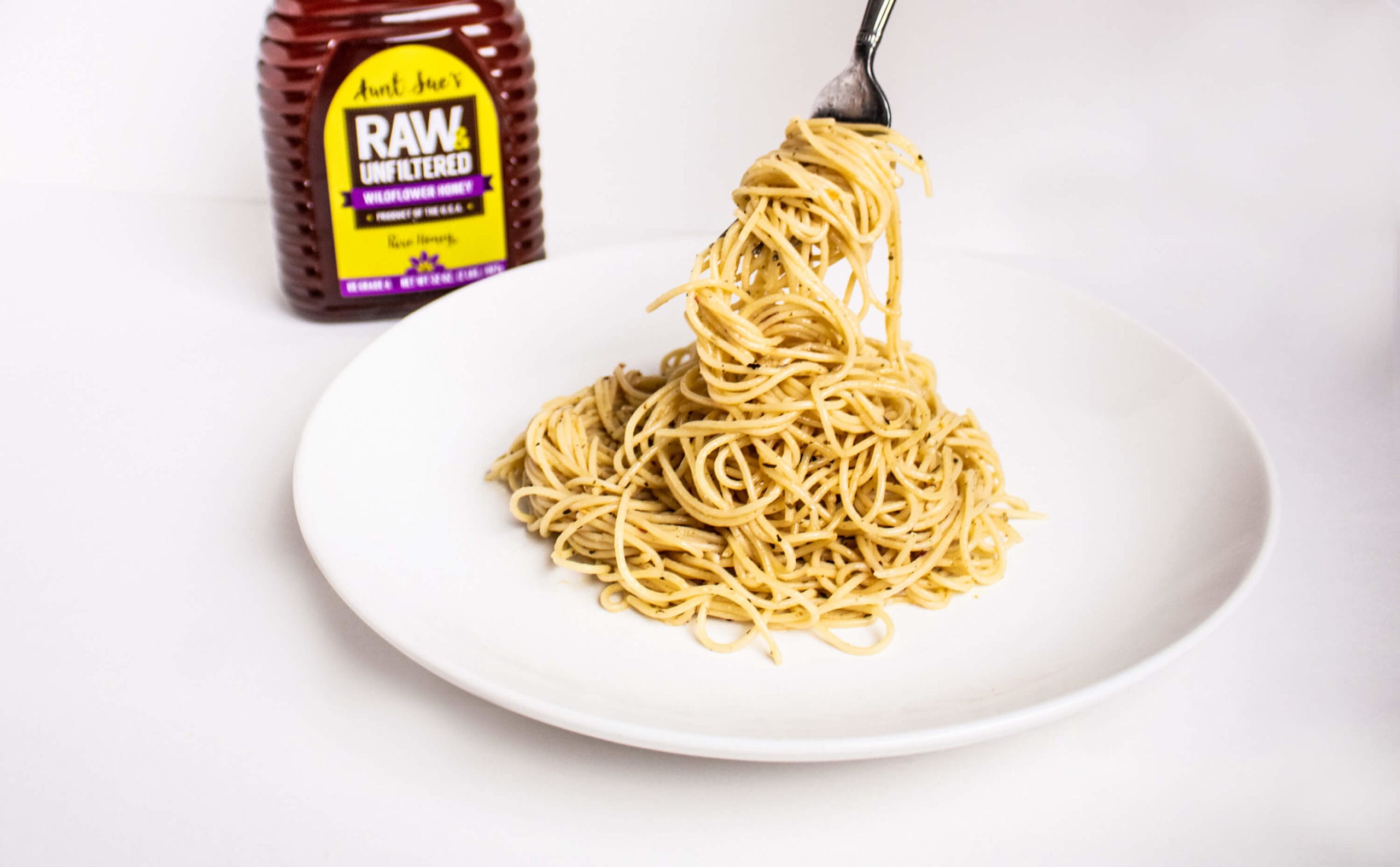 Ingredients
1 package (16 ounces) angel hair pasta
2 to 3 garlic cloves, minced
1/2 cup butter, cubed
1/4 cup Aunt Sue's® Raw & Unfiltered Honey
1 tsp Italian seasoning
1 tsp dried red pepper flakes
1/4 cup grated Parmesan cheese
Directions
Cook pasta according to package directions.
In a skillet, sauté the garlic in butter for 1 minute.
Then stir in the Aunt Sue's® honey, Italian seasoning and dried red pepper flakes. 
Next, drain your pasta and add the noodles directly to your garlic mixture. Toss until pasta is fully coated.
Plate your pasta and add some Parmesan cheese on top.